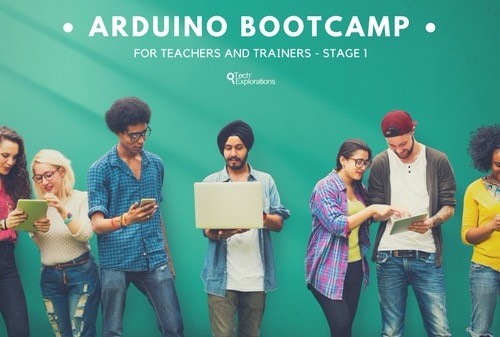 The Arduino Bootcamp for Teachers is now in its third month of operation!
The Bootcamp is a fast-tracked program in which teachers can learn the skills needed to be able to use the Arduino as part of a STEM curriculum, or to teach the Arduino to their students as an independent topic.
My team and I provide personalised training, a daily training curriculum, and a full range of classroom resources licensed to each graduate.
Our individualised training guarantees that this objective is met: by the end of the course, you will be able to teach this curriculum to your students, and you will be able to extend it and adjust it as needed in order to make it part of a greater STEM curriculum.
Each month, our small cohorts ensure that each participants will get individualise attention. We use recorded video, live Zoom meetings and our Help Desk to provide feedback to the project work you submit, or to any questions you ask.
Here's a screenshot from one of the feedback videos discussing one of our graduation projects: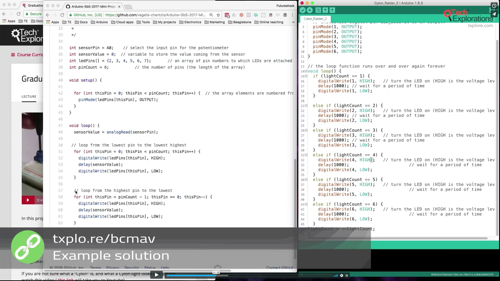 An example quiz: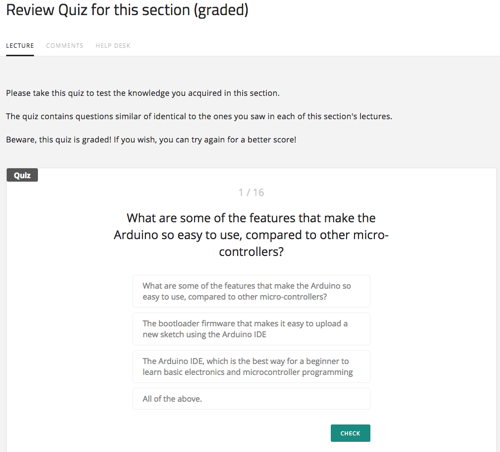 An example lecture, with direct access to the Help Desk (where Bootcamp participants have priority):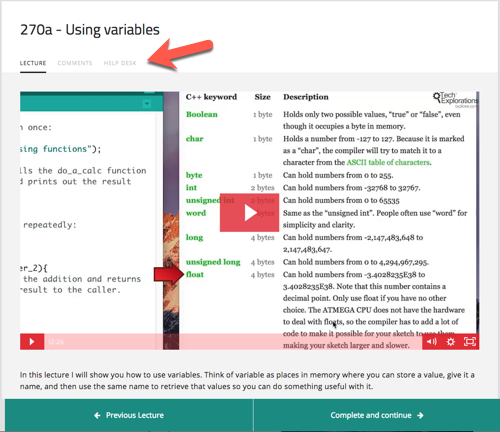 All lectures are supported by downloadable and printable notes, like this one: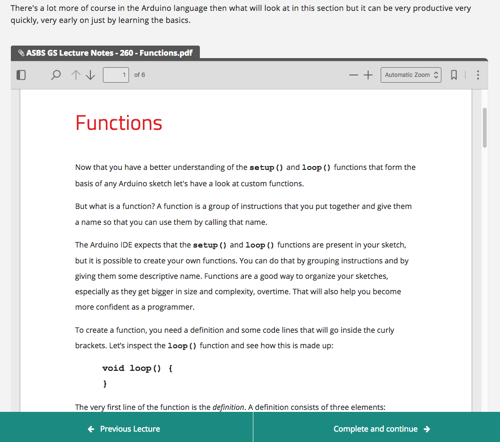 Mini-projects and graduation projects make the core of the Bootcamp training, providing ample opportunity to practice new knowledge: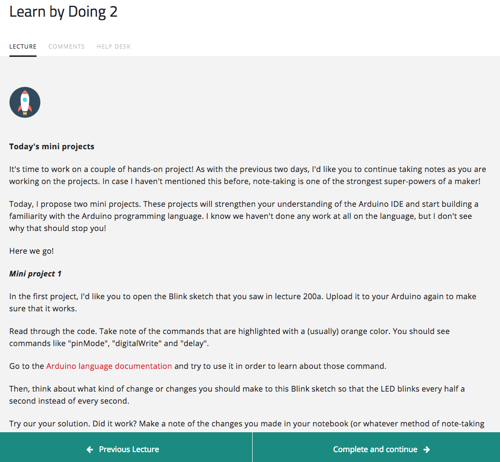 All Bootcamp graduates will receive the full downloadable and printable resources, licensed to them to use in their classroom. This ebook is also available for purchase without having to first participate in the Bootcamp. You can learn more about it by visiting the book page.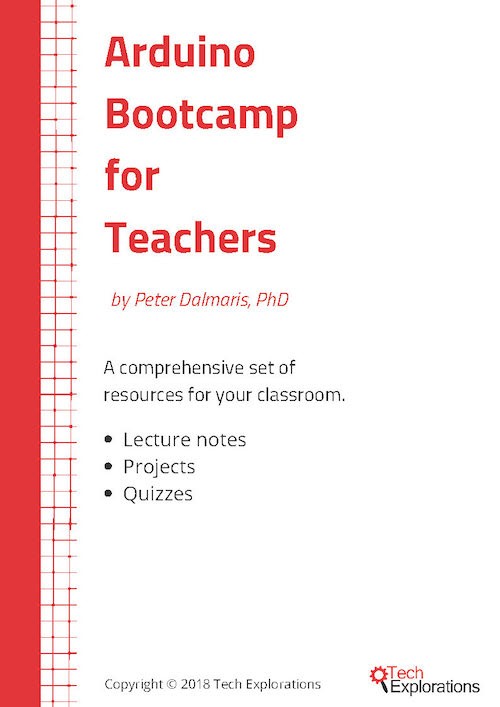 Graduates will also receive:
A print copy of my book Maker Education Revolution
Life-time access to Arduino Step by Step Getting Started
Life-time access to Arduino Step by Step Getting Serious
Access to the Tech Explorations Bootcamp Alumni closed group on Facebook.
To learn more about the Bootcamp, please go over to the Bootcamp page. Learn about the curriculum, the two available Bootcamp modes, explainer videos, testimonials from recent graduates, and more.
This page also has information on how you can book a 30-minute consultation session with me so you can discuss your specific requirements before you choose to join our Bootcamp.