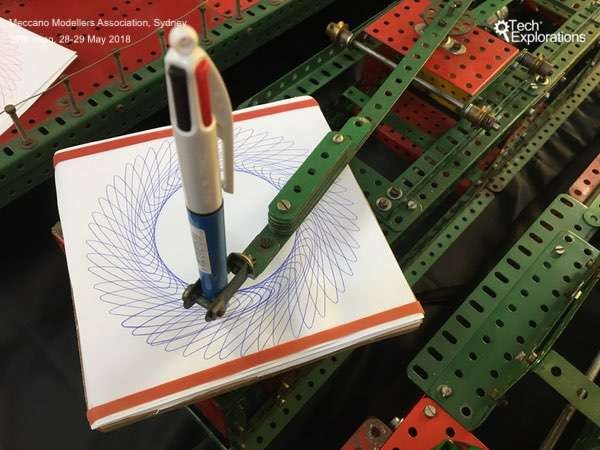 Yesterday I visited the 37th Meccano Exhibition in Sydney. It is organized by the Meccano Modellers Association, here in Sydney. What an impressive group of people, making fantastic working models of bridges, cranes, vehicles, and other things using Meccano stock-standard parts. Often, they will also make their own parts (as Murrey Tulett explained).
I'm sharing some of the photos I took. Shout-out to Chris Johnson and Keith Burston (both interviewed in Stemiverse Podcast Episode 4), and Murrey Tulett.
Murrey built a fully-functioning crane, a replica of a crane used in Sydney for decades. He will be explaining a lot about Meccano and engineering education in an upcoming Stemiverse episode.
Keith built an observation tower lift, using an analog computer and relays to schedule the elevator stops.
Chris, built a crane with an electrical auto-balancing system, like a single-neuron brain. Very clever.