Listen to this episode in your browser
In this episode, Dr. Peter Dalmaris and Marcus Schappi talk with Tim Heineke.
Tim is a former Physical Education teacher and has been wondering about the art and practice of student engagement. In fact, he founded the Student Engagement Institute, based in Sydney Australia, to explore what it takes to help students become passionate learners.
Tim is the author of Student Engagement, How to inspire and motivate every child, and offers professional educational experiences for teachers that want to make a difference in the lives of children. Tim's book and approach in teaching dominate our discussion, which is full of practical ideas for turning any classroom into a place where children want to be.
This is Stemiverse episode 7.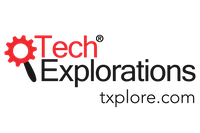 Stemiverse podcast is brought to you by Tech Explorations, a leading provider of educational resources for Makers, STEM students, and teachers. Go to techexplorations.com to see a complete list of our books and courses covering the Arduino, Raspberry Pi, and electronics.
Show Notes