Listen to this episode in your browser
In this episode, Dr. Peter Dalmaris and Marcus Schappi talk with Josh Cox.
Josh Cox founded Reptile Encounters in 2007, following a lifelong interest in Australian wildlife. With two parents with teaching backgrounds, the idea was born to take animals into classrooms and educate students about nature.
Josh is the soon-to-be author of Better Humans: Empower your students to save the planet. He has a degree in Medical Science from LaTrobe University and worked in the pharmaceutical industry prior to starting Reptile Encounters.
This is Stemiverse podcast episode 23.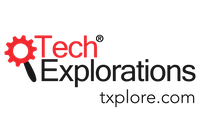 Stemiverse podcast is brought to you by Tech Explorations, a leading provider of educational resources for Makers, STEM students, and teachers. Go to techexplorations.com to see a complete list of our books and courses covering the Arduino, Raspberry Pi, and electronics.
Show Notes