Listen to this episode in your browser
In this episode, Dr. Peter Dalmaris talks with James Zaki.
James is a Graduate of Mechatronic Engineering and Computer Science with honors and 14 years of industry experience.
He started in industrial automation and then transitioning to application development.
Outside of development James worked as an engineering team lead and management in small-medium sized companies. He worked predominantly with start-ups and small companies, and has spent considerable time abroad (France, China, India), and always connected to the EduTech space. James is skilled in programming for various devices: mobile, Linux, and microcontrollers. He is experienced at turning product ideas into reality and managing mixed developer teams.
James can speak fluent French, which he has taught himself.
He is also one of the organizers of Ozberry, perhaps Australia's largest Raspberry Pi and Maker-related meetup.
This is Stemiverse Podcast episode 29.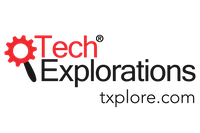 Stemiverse podcast is brought to you by Tech Explorations, a leading provider of educational resources for Makers, STEM students, and teachers. Go to techexplorations.com to see a complete list of our books and courses covering the Arduino, Raspberry Pi, and electronics.
Show Notes
Downloadable Resources
These materials are created by James Zaki and are available for free download with his permission. All rights are reserved by James Zaki. Click on the images to download.
| Cyclearn Arduino | Cyclearn Raspberry Pi |
| --- | --- |
| | |