Listen to this episode in your browser
In this episode, Dr. Peter Dalmaris talks with Ruthe Farmer.
Ruthe Farmer is Chief Evangelist at CSforALL, a national organization in the United States, working to bring rigorous, inclusive and sustainable computer science education to all US students.
Ruth previously served in the Obama administration as Senior Policy Advisor for Tech Inclusion in the White House Office of Science & Technology Policy.
As a policymaker and activist Ruthe's focus is on increasing girls' participation in technology and engineering.
Here's some of the amazing work she has done, and some of the awards she has received in the past:
She has worked for the Girl Scouts, as a program manager for STEM education, and was a founding committee member of the Oregon Robotics and Tournament Outreach Program. Ruthe was named a "Champion of Change for Technology Inclusion" by the White House in 2013 and won the Anita Borg Institute's 2014 Social Impact ABIE award.
This is Stemiverse Podcast episode 42.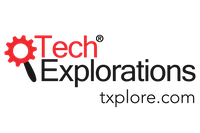 Stemiverse podcast is brought to you by Tech Explorations, a leading provider of educational resources for Makers, STEM students, and teachers. Go to techexplorations.com to see a complete list of our books and courses covering the Arduino, Raspberry Pi, and electronics.
Show Notes