Listen to this episode in your browser
In this episode, Peter talks with Norman Pirollo.
Norman is the editor of WOODSKILLS magazine, an online woodworking instructor, and author. In a previous life, he was a C++ developer for some of the largest computer companies in the world. He decided to turn his life around and dedicate himself to CAD Design, prototyping and creating contemporary furniture at his company, Pirollo Design.
Norman writes and publishes woodworking courseware on his website, and also teaches woodworking in the traditional "in-person" way.
He has authored and published four books:
Most recently, Norman published WOODSKILLS, a bi-annual magazine about fine woodworking.
This is Stemiverse Podcast episode 55.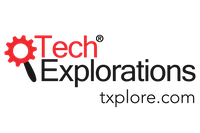 Stemiverse podcast is brought to you by Tech Explorations, a leading provider of educational resources for Makers, STEM students, and teachers. Go to techexplorations.com to see a complete list of our books and courses covering the Arduino, Raspberry Pi, and electronics.
Show Notes