Noah from NextPCB emailed me to let me know about their new online Gerber viewer and asked me to play with it. I did, and I'll convey my impressions in this short post.
First, a 30-second video:
I tested this Gerber viewer in Firefox, Safari and Chrome, and it worked well in all those browsers. The process is what you probably expect from a tool like this:
Go to the NextPCB viewer page.
Drag and drop a ZIP file that contains your PCB's Gerber files.
Done.
Viewer
The viewer lets you show/hide the PCB layers and zoom/pan the PCB without your mouse or touchpad. There are also arrow buttons for fine position control which is a good idea, especially if you don't have a precision mouse. There is also a length and distance measuring tool.
The rendering quality of the PCB is top-notch. The PCB and its layers look good and sharp, with contrasting colours, which is important when working on complex projects.
There are also behind-the-scenes shortcuts. For example, if you want to show one layer and hide all others, double-click on that layer's name in the layers list. You can click the "Open all" button to show all layers.
Report
This is what I like the most about NextPCB's new Gerber viewer: it provides a comprehensive report of your PCB in the editor and as in a downloadable PDF. This report contains DFM (Design for Manufacture) statistics and information useful for deciding the various parameters of your PCB order. The tool uses this information to calculate a price for ordering the PCB from NextPCB. Other tools may provide this information but don't link it to the ordering process, leaving it up to you to choose the appropriate parameters to match your board characteristics. In the new NextPCB Gerber viewer, when you click the order button, the order form is pre-filled with the appropriate settings, and the Gerber files from the viewer are passed on to the order page.
Here are a couple of pages from the DFM report PDF: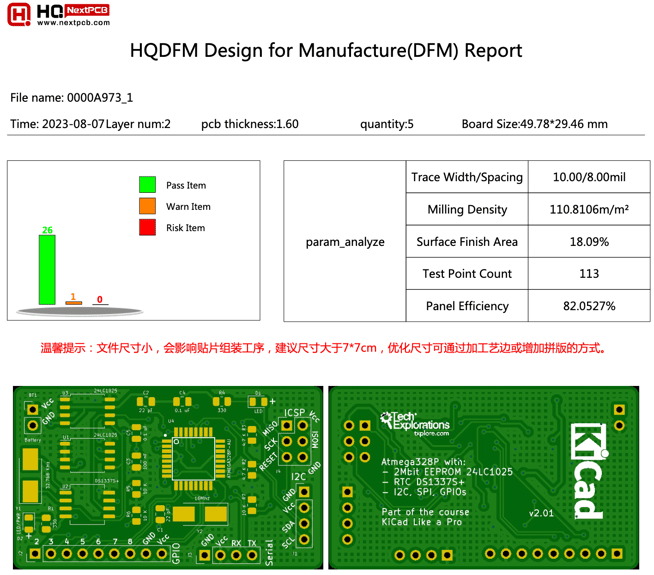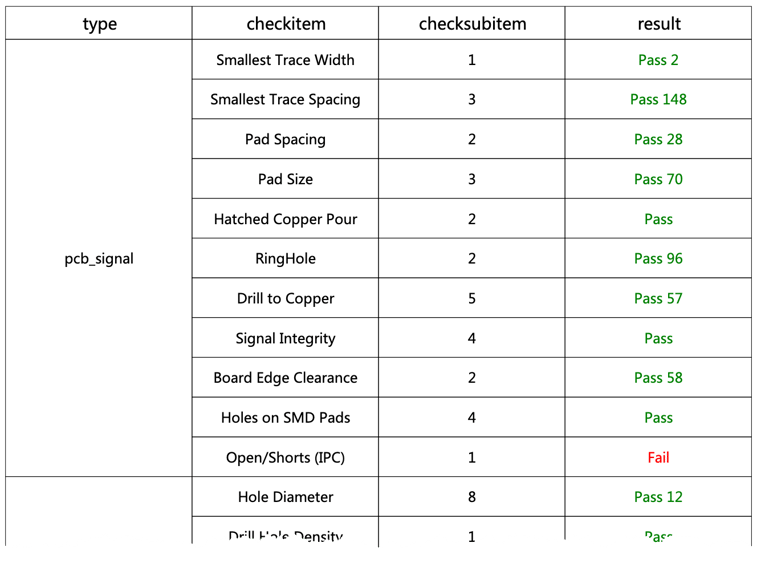 In conclusion, NextPCB's new Gerber Viewer is a solid tool for anyone working with PCBs. You can use it even if you don't intend to purchase your PCBs from NextPCB (even though it is integrated well with the NextPCB ordering system).
It works well on all browsers I tested, renders the PCBs high quality, and the DFM report is a very useful part of the experience.
Try it out now, and let me know your thoughts.