Summary
In this episode, Dr Peter Dalmaris talks with Daniel Cao.
Daniel Cao is one of the founders of EIM technology, a company dedicated to creating portable electronics laboratory devices for makers and educators. Daniel grew up in China and moved to Canada when he was 19 to study systems engineering at Simon Fraser University.
He became deeply interested in hardware and electronics and, after graduation, spent another two years towards a master's degree in biophotonics. Around that time, he founded EIM technology with several colleagues from his lab.
At EIM Technologies, the vision is to lower the barrier to entry into the world of electronics for everyone. Towards this vision, the company designs and develops convenient, affordable and accessible equipment, tools and kits such as the Zoolark portable multi-function instrument and the MEGO portable power supply.
In today's discussion, Daniel and Peter will talk about these devices and EIM's plans, including their upcoming FPGA board project and Kickstarter campaign.
If you would like to jump straight to Daniel's demonstration of the new FPGA board, go to [29:09] in the video below.
This is Tech Explorations Podcast episode 13.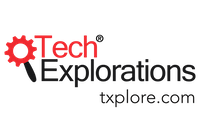 The Tech Explorations Podcast is a podcast produced by Tech Explorations, a leading provider of educational resources for Makers, STEM students, and teachers. Go to techexplorations.com to see a complete list of our books and courses covering the Arduino, Raspberry Pi, and electronics.