Listen to this episode in your browser
In this episode, Dr. Peter Dalmaris and Marcus Schappi talk with Pasi Suhonen.
Pasi is a Maker from Finland. By day, he is a customer-facing engineer at Rohde & Schwarz Finland, a German telecommunications company based in Munich, Germany. At any other time, Pasi is a tinkerer and lifelong learner.
In this conversation, Pasi tells us about his path in education and especially his experience as an apprentice, what schooling is like in Finland, and his hobbies, in particular microcontrollers, programming and radio astronomy. I think you will find Pasi's learning experiences very interesting!
This is Stemiverse podcast episode 3.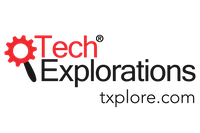 Stemiverse podcast is brought to you by Tech Explorations, a leading provider of educational resources for Makers, STEM students, and teachers. Go to techexplorations.com to see a complete list of our books and courses covering the Arduino, Raspberry Pi, and electronics.
Show Notes