Listen to this episode in your browser
In this episode, Dr. Peter Dalmaris and Marcus Schappi talk with Nicola O'Brien.
Nicola is the founder of Code Rangers, a company based in Sydney that teaches children how to code, develop games, and apps. Nicola's created Code Rangers after a long career in Corporate Law and Finance. She is particularly passionate about programming and understands the importance of technology literacy as a basic prerequisite for our children's digital future.
Let's listen to Nicola as she describes her teaching philosophy as she applies it in Code Rangers.
This is Stemiverse podcast episode 12.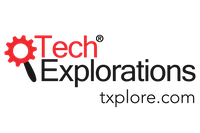 Stemiverse podcast is brought to you by Tech Explorations, a leading provider of educational resources for Makers, STEM students, and teachers. Go to techexplorations.com to see a complete list of our books and courses covering the Arduino, Raspberry Pi, and electronics.
Show notes