Zoolark is a tiny multi-tool for learners and makers that contains an oscilloscope, signal generator (triangular, square sinusoidal and PWM), DC bias, and spectrum analyzer. While it won't replace your bench-top instruments, it can definitely be your second electronics analysis tool (after your pocket multimeter). It is easy to use (just three buttons and a toggle control!), cheap to buy, and sports an excellent array of features, all of them useful.
I purchased my Zoolark a few months ago during it's Kickstarter campaign. After leaving it on my desk for a few months while I was busy with KiCad Like a Pro, I finally got to it. I spent the last couple of days playing with it.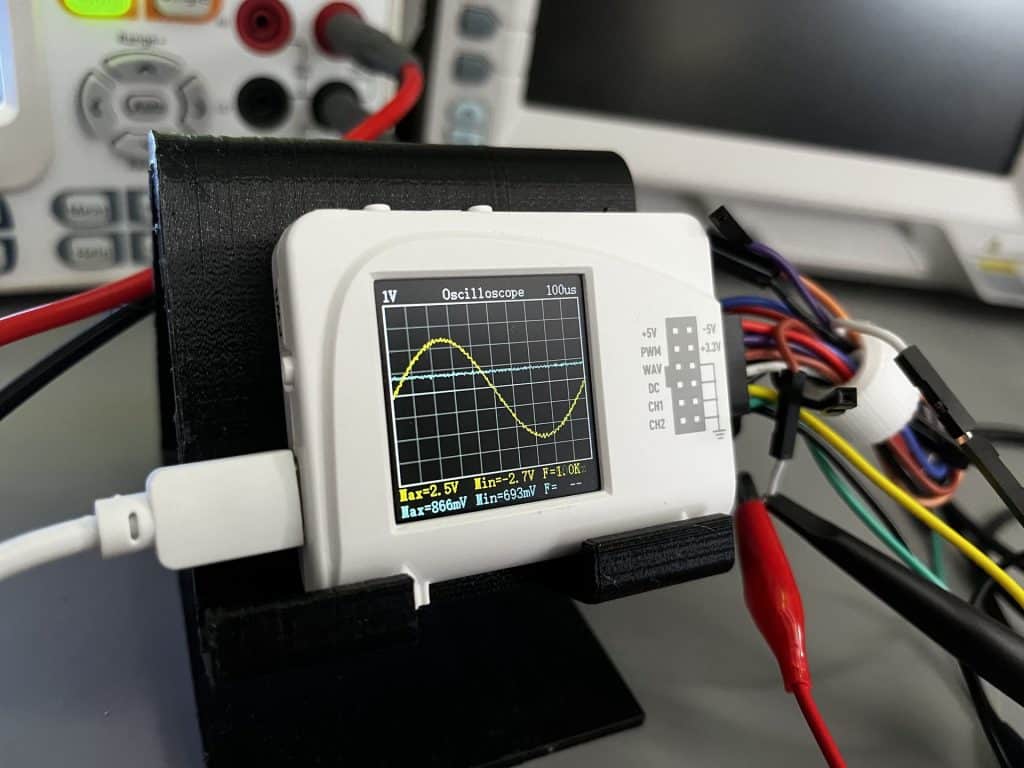 Zoolark is made by EIM Technology, who also make the FPGA development board that I used to learn the basics of FPGA (learn more about this in a separate blog post).
In this post, I share a comprehensive video where I show you what you can do with Zoolark.
Watch the video to learn how to use Zoolark.
Here's what I cover (with timestamp if you want to jump ahead):
00:56 What is Zoolark?
01:54 Features.
02:31 User interface, part 1.
03:31 Specifications.
04:10 OpenScope web-based oscilloscope software.
08:24 User interface and pins.
09:53 Oscilloscope.
11:03 Spectrum analyzer.
14:13 PWM.
16:43 DC bias.
19:10 Zoolark against my bench-top oscilloscope.
21:51 Signal generator.
25:38 DC bias part two, show how to control decimals.
27:43 Conclusion.