The Maker Mind Meld Summit is off to an incredible start 🙂
If you haven't done so yet, you should consider upgrading to the Full Access Pass so you can access all masterclasses and other perks whenever you want.
It really is a no-brainer!
Now it's Day 3, and we have three amazing speakers lined up for you today…
Today's theme is "The How of Making".
Before getting into the details of Day 3 of the Summit, I wish to acknowledge the support of our Platinum and Gold sponsors, and to encourage you to have a look at their special offers.
The Summit Platinum Sponsor is PCBWay. With more than a decade in the field of PCB prototype and fabrication, PCBWay is committed to meeting the needs of our customers from different industries in terms of quality, delivery, cost-effectiveness and any other demanding requests. As one of the most experienced PCB manufacturers in China, they pride themselves to be your best business partners as well as good friends in the every aspect of your PCB needs. PCBWay offers a $20 store credit to the first 100 people that claim. Learn more about this in the goodies page.
The Summit Gold Sponsor is Altair Engineering. Altair is a leading provider of enterprise-class engineering software enabling innovation, reduced development times, and lower costs through the entire product lifecycle from concept design to in-service operation. Their simulation-driven approach to innovation is powered by their integrated suite of software which optimizes design performance across multiple disciplines encompassing structures, motion, fluids, thermal management, electromagnetics, system modeling and embedded systems, while also providing data analytics and true-to-life visualization and rendering. As a Summit attendee, you can take advantage of Altair's special offers, and download Altair Compose, Altair Activate and Altair Embed free of charge. Check out the details here.
Here's a list of presenters and their topics: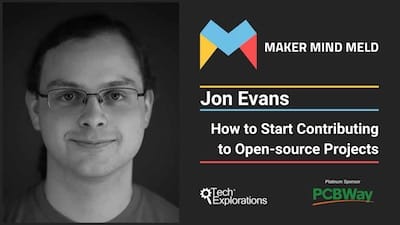 Jon Evans – Wondering how to contribute to an open source project?
Jon Evans, a member of the KiCad lead developer team and electrical engineer, will show you how open-source projects work, how you can become a contributor to one, and list best practices for starting your own open source project.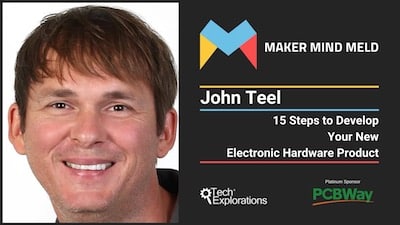 John Teel – So you want to take your prototype to market?
John Teel is an electronics design engineer, serial entrepreneur, blogger, and the founder of Predictable Designs.
As a former senior design engineer at Texas Instruments, he designed dozens of successful microchips that are now found in all kinds of popular electronic devices including some from Apple and Intel.
He knows a thing or two about taking a design to market.
In his Masterclass, John will take you through the steps that every successful electronic product must go through. Don't start your hardware startup before you watch this Masterclass!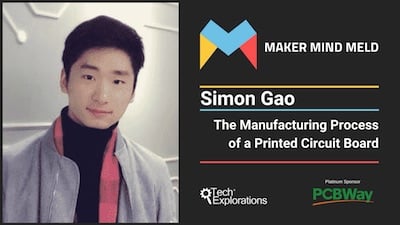 Simon Gao – What happens to your Gerber files once you submit them to an online PCB manufacturer? Find out.
Simon Gao is a Customer Experience Manager with PCBWay, where they manufacture thousands of PCBs each week.
He will show you each of the 14 distinct steps needed to make your boards.
Knowing how PCBs are actually made in the factory will give you a deeper insight into the process which you can use to design PCBs that are easier, cheaper, and better to manufacture.
Remember to watch the videos before they expire. They are only available for 24 hours since publication before they go in the Maker Mind Meld Vault.
You can still get lifetime access to ALL sessions with the Maker Mind Meld Full Access Pass (details here).
You can view the full Maker Mind Meld schedule and add the the sessions you'd like to attend to your calendar so you don't miss out.
Spread the ♥ and give a friend a FREE ticket!
Know someone who would love the Maker Mind Meld Summit? Share a FREE TICKET with your friends, and earn rewards!
You can learn more about our referrals program, including the rewards you can earn simply by telling your friends about the free summit ticket.